RNA Newsletter – October, 2021
It has been a busy month for our Outreach Committee. One of our priorities is to establish a distinctive identity for RNA. To this end it was felt we needed a logo that would be easily recognizable and would symbolize something about who we are. A call went out to members for submissions and of these a few were submitted. Of these a couple had potential but were not quite what we were looking for. In the end I was asked to modify a design I had recently made to serve as a temporary logo.. There are now two versions of the logo, one round, and one in a horizontal layout (as in the header above).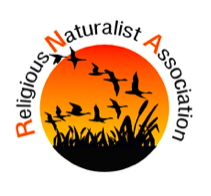 As part of establishing a consistent identity for RNA the logo has been added to the
RNA website
and to the monthly newsletters. We intend to also include it in official RNA correspondence and other places where we wish to build identity recognition. Let us know what you think! We have also been busy making improvements to our website. One addition is a new collage of members' faces shown above and
HERE
.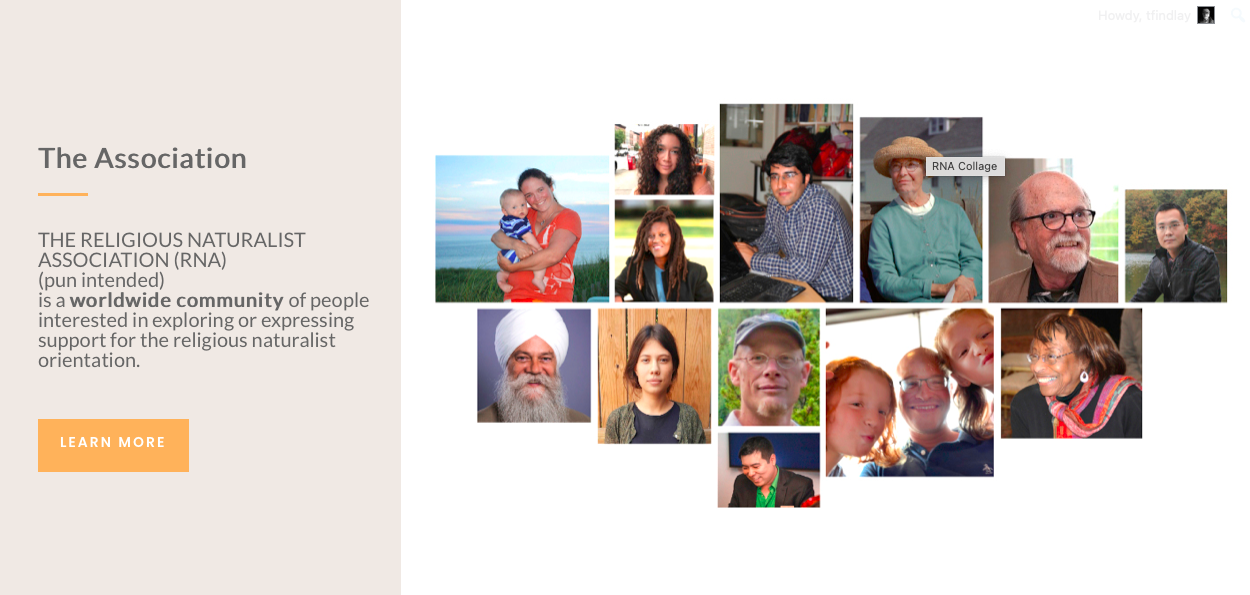 Another website change is the addition of a Members' Book Review
section. This is just getting underway and we invite members to submit their own reviews of books related to Religious Naturalism. Information about how to do so can be found by going to the
web page
. Our presence on Facebook is an important part of our outreach efforts as it provides the potential to link us to a large audience. With this in mind we have created a
page
with information about our Facebook feed and instructions on how to join our Facebook group. The RNA Newsletter is also getting attention in terms of establishing our identity. As you can see above it now sports the new logo. We are considering layout changes and are already trying to include more images to make it visually more appealing. Also, each month a link to a piece of music related to the topic of the newsletter, or to RNA in general, is being included. We have an RNA Music Committee who has been curating a collection of songs that reflect the RN orientation. The songs we are attaching to newsletters are recommended by this committee.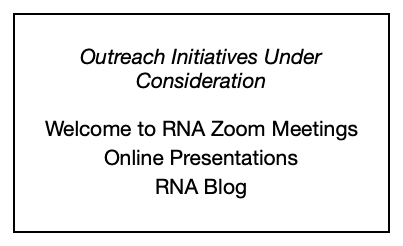 This month we are holding our first Welcome to RNA Zoom meeting for a group of new members. Other ideas for the future include online presentations, and a blog with contributions from members of our Board of Advisors.
In other RNA news, our membership continues to grow and we have now passed the 700 member mark. Related to this we are receiving regular requests to join RNAnet which is our online discussion group. The conversations that go on there are both interesting and informative. If you would like to know more about this group go to this
web page
. As we build and grow our RNA community, music and song can inspire and inform. On that note of growing community, our song of the month (as selected by the RNA Songbook Team) is 
Earth Town Square
  by singer-songwriter Peter Mayer. You may remember that our first song of the month last March was Peter's "Blue Boat Home." There are quite a few wonderful Peter Mayer songs in the 
songbook
. If you like to sing along, 
lyrics to Earth Town Square are here
. Enjoy! Cheers, Terry Findlay