RNA Newsletter
April 2016
Greetings to all.

We have some exciting news this month!  Joel Berning recently became what we think is the first chaplain to be board-certified with a religious naturalist endorsement.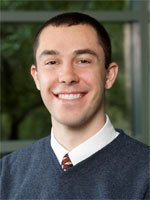 The process began last summer after Demian Wheeler, RNA member and a former teacher of Joel's, sent word that Joel was seeking certification from the Association of Professional Chaplains and was hoping to complete the credentialing process with RNA as his endorser. Joel is a chaplain at NewYork-Presbyterian Hospital in New York City and, in Demian's words, "is one of the brightest and most compassionate persons that I know" and "an extraordinary chaplain, and he views religious naturalism as an effective basis from which to provide spiritual care to people in crisis."
After a lengthy formal application process, including an in-person interview, Joel was recommended for official certification on April 2. So, congratulations to Joel, best wishes to those he'll be working with, and many thanks to both Joel and Demian for helping to get religious naturalism acknowledged in this context. (FYI, Demian is on the faculty at the United Theological Seminary of the Twin Cities in Minnesota. He teaches a class on religious naturalism and also recently gave a presentation at a large church in Saint Paul, titled: "Spiritual but not Supernatural: An Introduction to Religious Naturalism.")
Earth Day is April 22, and while the concept is close to the heart of most religious naturalists, ways of expressing Earth-Day allegiance remain personal. So if anyone has thoughts about what you or other religious naturalists currently do or might suggest for marking this day of focus on the environment, we encourage you to send them to RNA-Facebook and/or RNAnet (GoogleGroups).  
Earth Day can include "taking nature to heart," an active theme in our online discussion of Loyal Rue's "Nature is Enough". This book sparked a very active and fascinating conversation with more than 20 members contributing (and, we hope, additional members listening in). We plan to do this again, with our own President Ursula Goodenough's book, "The Sacred Depths of Nature" as the next selection. Our thought is to start this in early June, with ongoing discussion for a few weeks. And, if all continues to go well, several other books have been suggested for the focus of future discussions, and we'll look at them after a summer break. If you aren't yet signed up for RNAnet and wish to do so, contact Michael at 
RNAsecretary@aol.com
. (Also, if anyone wants to volunteer to serve as moderator for this book discussion, send a memo to Michael at the same address.)
For those of us in the northern hemisphere, this a hopeful time of year, as days grow longer and plants come into bloom. So, enjoy the light, the warmth, and all that Spring can bring . . .